Restoration is the magic that brings vitality back to much loved furniture. Sometimes the objects we hold most dear need more than surface refinishing. Structural integrity is key to keeping these cherished pieces around for years to come.

Antique restoration often includes cleaning, sanding, repairs, custom fabrication of missing components, structural stabilization, and refinishing. The focus is to turn back the clock and bring these beloved pieces back to prime condition again while keeping their value and history intact.​

Giving a piece of furniture a second life is something that directly reduces your ecological footprint and to supports your local economy at the same time. Whether it's buying a piece of well built furniture from your local reused furniture store, or rehabbing a piece that you have around your own home, it keeps furniture out of our landfills and saves the ecological replacement cost of buying another piece. Especially when considering a piece of furniture that isn't as well built and is going to have to be replaced again in the near future. For us furniture is beloved and not disposable.​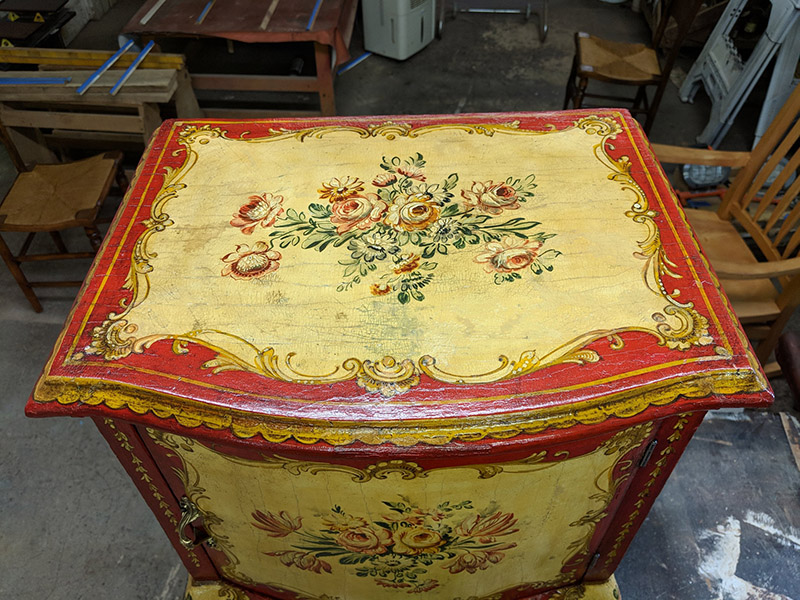 Repair can be a tricky business. Poorly done repairs look bad, and they can even be dangerous, for example in shoddy chair leg repairs that have the potential to collapse under you. We quality check each and every one of our repairs multiple times before it leaves the shop.​

Restoration is usually done to older or "antique" furniture to preserve its historical significance and monetary value. Though different than conservation, restoration tries to make any repairs and finish changes in accordance with the historical methods that would have been used at the time of the pieces original construction. This maintains it's value historically and financially. Contact us today for antique restoration in Durham or Raleigh, NC.